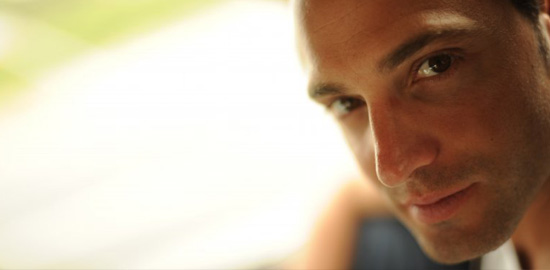 Embodying a unique take on the traditional practice of yoga, Ata adapts its principles to his modern lifestyle. His teachings are centered on the roots and essence of yoga, with a focus on mind-body connection through conscious movement and mindful meditation.
With a family legacy in yoga, Ata embarked on his spiritual journey from a young age. He incorporated his practice in every aspect of his life, before eventually devoting several years to the formal study of yoga alongside his master at the Kailashanada Temple in New York. Ata was certified to teach by Shri Dharma Mittra, and he later spent extended periods of time in ashrams in India, pursuing a monastic path.
Wishing to delve deeper into the healing process, Ata committed to learning about the sacred discipline of Thai massage. He spent over 12 years exploring the ancient art of touch, traveling to the source and acquiring wisdom from some of the most respected masters in Asia. From there, Ata has developed his own personal blend of treatments, bridging Eastern philosophy with Western osteopathy, creating a unique approach to healing therapy.
Inspired by his enriching journey and his experience teaching thousands of students, Ata has evolved with his practice, finding creative ways to best serve his community by empowering the body as a gateway to higher consciousness.
Ata is currently based in Geneva, Switzerland, and travels to teach workshops and retreats worldwide.